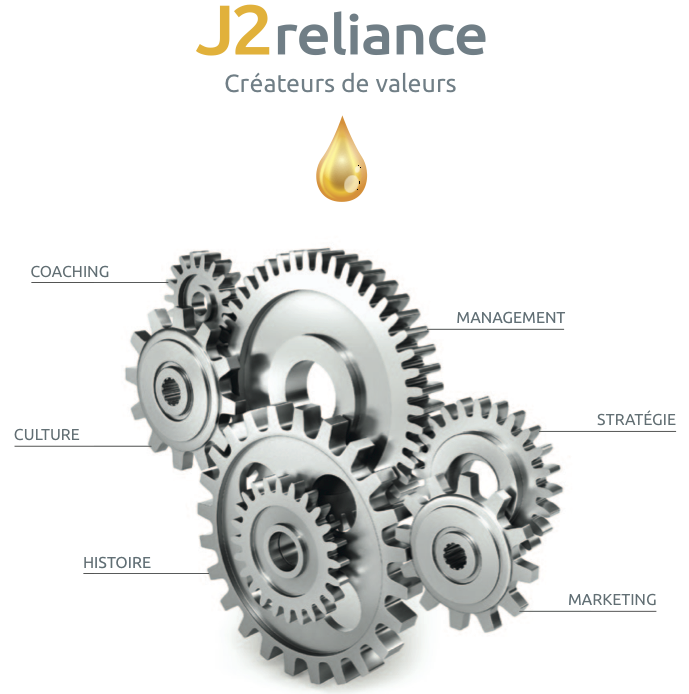 J2-Reliance core purpose is
LEADERSHIP
COACHING:
Why "leadership"? Because at the heart of our interventions is the leadership of the company, that is the way the persons lead the company to its future, while relying on its culture and on its history. Leadership isn't restricted to the top-management…
Why "coaching"? Because we help you to go where you want to go... and not where we think it's better for you to go. It's both a matter of ethics and of efficiency, at the same time.
Leadership
coaching may be simple, pragmatic and direct! If we use common sense, consider YOUR problems, and not generalities.
We made this choice.
To help managers in their day-to-day and their strategic decisions
To give you the means to drive your business with insight, through a personalized approach
The historic dimension, which reveals new leverages at your performance's service

The alliance

of individual and collective approach, because the quality of the interactions is the key of success

The

human component, because the performance goes through the commitment of the persons

The

multicultural dimension: a Breton, a Corsican, well aware of the French touch, having worked around the world for many years (France, but also Brazil, Tunisia, China, Vietnam...)
THREE LEVELS FOR OUR INTERVENTIONS
The persons: Executive & business coaching — Training

The teams: Team coaching — Working groups — Team building — Seminars

The company: consulting in Strategy — Organisation — Communication — History
If you want to know more about us, or for a dedicated offer, please contact us!

Pour être informé des derniers articles, inscrivez vous :